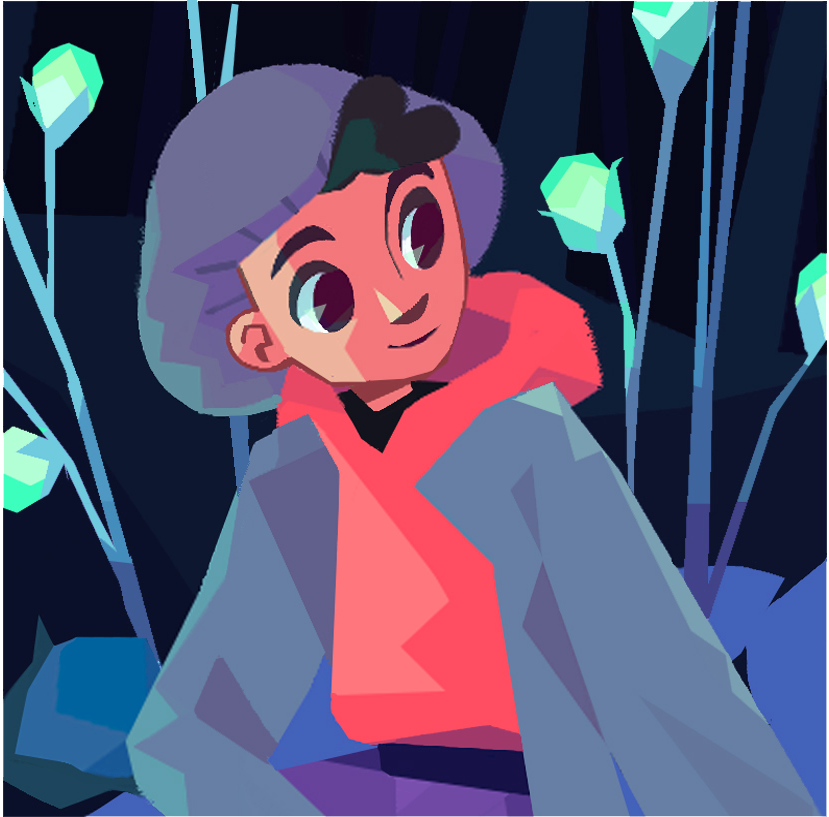 Pseudonym Dom Astri, real name Dominique Evans.
With illustration sensibilities and animation aspirations, Dominique enjoys building fanciful daydreams into plausible stories. Concept art became the vessel through which Dominique addresses and combines both of those passions.  Projects featuring diverse casts, the value of friendship, and a good dose of sci-fi fantasy are especially near and dear to her heart and constantly formulating within her own imagination. Through visual development such as object design, character illustration, and background layout, Dominique seeks to realize these fictional universes visually and help them develop into as tangible a form as possible.
When away from the computer and tablet, Dominique is enjoy drinking too many mugs of bargain brand tea, getting lost in Wikipedia wormholes of information, and enthusing over star signs and tarot card motifs as Zoom call icebreakers.